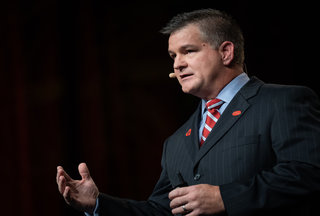 Mike Harbour
Mike Harbour
President & Founder of Harbour Resources
Mike Harbour is the Founder and President of Harbour Resources, a leadership consulting, training, and talent management form based in Little Rock, Arkansas with partners in New York and California, Texas, Tennessee and the UK. Harbour Resources providers search services for "C" level, VP, executive, director, and middle management level positions in the healthcare industry. Harbour's services also include leadership and executive coaching; leadership and communication strength assessments; leadership development for new and emerging leaders and the seasoned leadership professional; and helping to build Human Resources internal recruitment practices.
Mike has over 25 years of "Real World" leadership experience in hospital operations, leadership training and development, sales, talent management, and executive search. He has interviewed thousands of leaders, successfully placed hundreds of leaders, and training thousands more to live and lead into their full potential as a leader.
Mike's leadership was tested and honed while serving in the United States Army as a U.S. Army Soldier/Office. Building on this experience and success, he has led in the corporate world as an entrepreneur. Mike is a leader of leaders.
Mike has become a leading Founding Partner on the world-renowned John C. Maxwell Team as a Certified Coach, Trainer, and Speaker. Mike is a Teaching Faculty Member on his team of 23,000 plus members. Mike is the Chair Person for the annual John C. Maxwell Leadership Award and Co-Host of  The Transformational Leader Podcast.
He is committed family man with over 26 years of marriage. He has been gifted with a son and daughter. HE has coached on the baseball field, led men at church, and is a leader in the community, offering men's equipping programs at local schools and community events.
____________________________________________________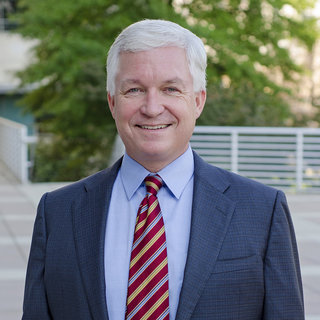 Joseph W. Thomson, MD, MPH
Joseph W. Thompson, MD, MPH
President & CEO, Arkansas Center for Health Improvement
Professor, UAMS Colleges of Medicine and Public Health
Dr. Joe Thompson's work is centered at the intersection of clinical care, public health and health policy. He is responsible for developing research activities, health policy, and collaborative programs that promote better health and health care in Arkansas.
Dr. Thompson has led vanguard efforts in planning and implementing health care financing reform, tobacco- and obesity-related health promotion and disease prevention programs. He has worked with Arkansas's executive and legislative leadership and the U.S. Department of Health and Human Services to develop a creative alternative to Medicaid expansion under the Patient Protection and Affordable Care Act and has led efforts to evaluate the program's results.
In addition, Dr. Thompson is guiding Arkansas's innovative initiatives to improve health system access, quality and cost including a systematic, multi-payer overhaul of Arkansas's health care payment system. He also oversees administration of a state database of health information and is supporting Arkansas's governor in implementing a five-year initiative aimed at increasing the number of Arkansans at a healthy weight.
____________________________________________________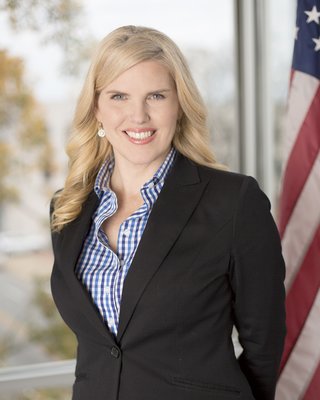 Sheila Colclasure
Sheila Colclasure
SVP Global Public Policy Officer
As SVP Global Public Policy Officer for LiveRamp, Sheila directs the enterprise data governance, protection, and privacy program and the external data-focused global policy development for both organizations.  Designed around Ethical Data Use (EDU), Sheila runs an accountability-based, 360o program that also covers government affairs, consumer affairs and related public relations.
She is recognized as a global thought leader on applied data ethics, consumer advocacy and information policy. She participates in numerous domestic and international efforts to help develop effective data- policy, establish industry best practices and achieve maximum harmonization of information policy across the world. With extensive knowledge of laws governing the collection and use of information worldwide, she is sought out by policy makers, regulators and government agencies for her views on the ethical use of data and how to address the complexity of operationalizing next-generation data governance for the connected and digital data-driven ecosystem.  Sheila is a 2017 Presidential Leadership Scholar and was recognized by CSO as one of the "12 amazing women in security."